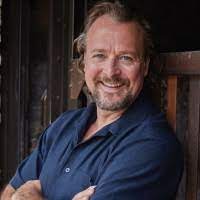 Peter Tufford Kennedy is a theologically trained artist with a Masters in theology from Wycliffe College, Toronto. Some of his 25 year career highlights are sharing the screen with Oscar winners Viola Davis, Reese Witherspoon, Christian Bale, and Jared Leto; starring in musical theatre; being a recurring character on the Canadian Cultural juggernaut Degrassi as 'Bullfrog', and having co-starred in one of the episodes nominated for an Emmy in 2013. He has been a principal actor in over 70 television commercials seen all around the world.
Continually thirsting for understanding the human condition to better inform his performances, he also writes for film and TV; has written, performed and produced sketch and improvisational comedy with some of Canada's best comedians; been a PA, parish evangelist, producer, director, stage-manager, camp counsellor, VBS director, bartender in Paris France, a construction worker, and a Naval Signalman in the Canadian military. He currently has four children with his 1st wife… with whom he still lives… happily
Contact Us
You can reach us at [email protected].